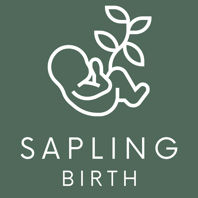 To Walk in Peace
I support you in your decisions.
My number one priority for you is to walk in PEACE.
Pregnancy can make you feel anxious.
Birth can make you feel fearful.
Parenting can make you feel overwhelmed.
I want you to be able to move beyond these common yet unfounded feelings into a confident and informed PEACE.
This is Jesus' desire for us, too!
"Peace I leave with you; my peace I give to you. Not as the world gives do I give to you. Let not your hearts be troubled, neither let them be afraid." John 14:27
Making peace the goal for you means I support you in the decisions you choose for your family.
I support you if you choose:
Midwife or obstetrician

Hospital birth or home birth

Induction or Cesarean

Water birth or epidural

Co-sleeping or sleep training

Elimination communication or Pampers

Purees or baby-led weaning

Johnson & Johnson or beef tallow

Breastfeeding or bottle feeding

If you leave my classes feeling that you've been given enough information to make a decision that feels peaceful, then I have succeeded! Only you can know what's best for you, your marriage and your children, and I respect the wisdom God has given you for your family.
That being said, if you're pregnant there are many future decisions to be made. You need to be informed for everything that is to come! Ready to get started on a comprehensive birth class today? Check out all my classes and what they include here!